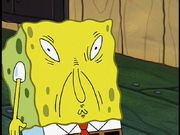 Hi, everyone! I'm Roman.disalvo.9 and this is my user page! My real name is Román Di Salvo and I like cartoons (like many people here). My favorite kids channels are Cartoon Network and Nickelodeon. Although I'm mostly into cartoons, I occasionally watch live-action series and movies. Other things I enjoy doing include using the computer, listening to music and going out with friends. When it comes to animated movies, I usually choose watching Disney or DreamWorks entries, although there are some Sony Pictures movies I find enjoyable too.
This user is also a fan of Lumpy.

I got into Happy Tree Friends many years ago. When I first saw it, I was intrigued by its concept because I've never watched a gore show before. Some time later I became a fan of the show and my interest in the gore genre has led me to try related stuff like the Final Destination movies and Rick & Morty.

Add me as a friend on Facebook →→→ https://www.facebook.com/roman.disalvo.9
Follow me on Twitter →→→ https://twitter.com/TheRomi013
Like my videos, subscribe to my channel or send me your comments on YouTube →→→ https://www.youtube.com/user/TheRomi013/feed
My Favorite Cartoons
Cartoon Network
Cartoon Cartoons
1. Ed, Edd n' Eddy (1999-2009)
2. Dexter's Laboratory (1996-2003)
3. Courage The Cowardly Dog (1999-2002)
4. The PowerPuff Girls (1998-2005)
Cartoon Network Studios Productions
1. Regular Show (2010-2017)
2. Foster's Home for Imaginary Friends (2004-2009)
3. Camp Lazlo (2005-2008)
4. My Gym Partner's a Monkey (2005-2008)
5. Squirrel Boy (2006-2008)
Others
1. ¡Mucha Lucha! (2002-2005)
2. Pink Panther and Pals (2010)
3. The Amazing World of Gumball (2011-present)
4. Johnny Test (2005-present)
Nickelodeon
1. SpongeBob SquarePants (1999-present)
2. The Loud House (2016-present)
3. Rugrats (1991-2004)
4. Danny Phantom (2004-2007)
5. Hey Arnold! (1996-2004)
Community content is available under
CC-BY-SA
unless otherwise noted.