!!!If you are curious about where have i been, then you  are free to read this long message!!!
Before i start, i really want to apologize a lot for the inactivity as a new rollback, i didn't want it to work out in this way, frankly, i hoped to be more active after the final exam. But, it turns out that i have zero confidence during the exam, the results aren't bad at all, but for the entire year, my interest in education drops bit by bit and even took away all of my motivation on drawing. I felt really empty throughout the year due to loss of motivation, and i decided to spend the remaining holidays to try draw something i desired and attempt to recover my motivation. Just by looking at a long list of words makes a side effect to my progress, plus my computer isn't working the way i wanted it to be, i would've helped on the jpg photos if my computer is fixed and i hope my parents agrees to fix it soon. To conclude this, i'm certain that the entire wiki can be considered almost complete until there's a new content, I might come back in 2019 to restore my interest and vice versa. I hope to see what does the future hold for our wiki in a brand new next year and i wish the best for all of the members here, thank you very much for making the wiki in one piece!
---
Welcome to my deep hole of regrets dumb profile​​​​​​​​​​​​​​! OrigamiHound here.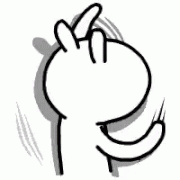 My name is Ferrah and I'm a female (I go with any pronouns though!). I first joined this wiki at 4 May 2014 but has moved twice due to personal reasons. I love to speak english even though my mother language is Chinese, but you can't expect me to be perfect at it, so I tend to make a lot of grammar mistakes, feel free to modify or revert my edits if found necessary around this wiki! Though i can't guarantee myself to be active at times because of school.
Deviantart HTF Amino Discord tag : my name my wii#6555 (username may be changed anytime)
Stuff about me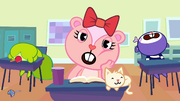 -I have a big trouble typing with my computer due to my broken a,e,s and fn (which i could not take screenshots with and forced to use lightshot instead, which explains why i upload smaller images, i'm really sorry for that ;;) keys, which would be a huge struggle and an annoyance to me considering my habit of typing fast, you would often read my texts without capital letters of those.
-I may look somewhat stern with my edits, but i'm actually pretty carefree and cheerful but not so sociable, extremely self-doubtful yet over-sensitive, i would usually make a huge fuss on how i made a mistake. But don't hesitate to shoot me a message in my wall, i'm always happy to receive them!
-Other than HTF, I love Mystic Messenger (mobile otome game with deep and thrilling story), Nichijou (slice of life anime) and Cookie Run : Ovenbreak (mobile game) really much!
-I love to draw, a lot, but i'm not proud of it yet as i personally think my so called artworks can be a big pushover and my progress has been really slow due to school dragging me away from it. But at the mean time i'm starting to stick back to this hobby once again, so i'm starting to rebuild my lost motivation! (or not really)
-I have a hard time controlling my emotions sometimes as they tend to swing back and forth so please don't be offended if i act too sensitive or fragile
My Opinions on HTF Characters (Unranked) ((WIP))
youhavebeenwaitingforthisarentyou Of course, most people will rank the characters in their profiles and i definitely wouldn't want to miss that out since i enjoy reading everyone's opinions. But in my case, i could not fully rank them and decided to only state my opinion on them after the many times of thinking how to place them, which ends up cluttering my mind since i love or like most of them equally (with a few top favourites and neutral characters). I share some sort of affection towards most of the characters despite the entire show being excessively gory. Mostly because of their design, cuteness, personality or even their humorous gags that play a huge role in the show. (btw take​​​ slight note that they are​ not really ranked​​​​)
Before i state my opinions on them, have these userboxes by the mean time.
​​​​​​
​​​​​
</div>
​​​​​​
​​​​​​
Community content is available under
CC-BY-SA
unless otherwise noted.