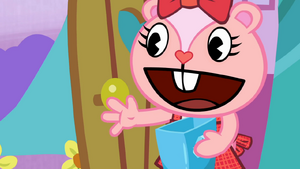 Hello! Welcome to the Happy Tree Friends wiki! Thanks for your edit to the The Chokes on You page.
We love to see new editors here. We all love it for new users to help edit out the wiki. :)
If you make any vandalism on this wiki, you will be killed by Evil Flippy (blocked from the wiki).
Please leave a message on my talk page if I can help with anything! -- Clamshot (Talk) 18:33, May 5, 2012
CATEGORIES
Edit
WHAT'S WRONG WITH YOU? You put a love bite (On My Mind) in CHARACTER color categories. That's rude and unacceptable. Learn how to spell. You can't even spell "I". You just spell it "III". 00:00, May 14, 2012 (UTC)
Community content is available under
CC-BY-SA
unless otherwise noted.