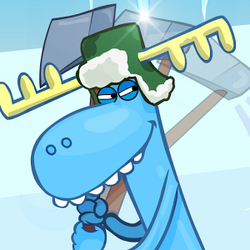 Lumber is a Happy Tree Friends arcade game available on www.htfgames.com. It's a brand new video game based on an also recent game called "Timberman".
HTF Game Description
Lumber is a Happy Tree Friends Game inspired by Timberman.
About the game
Lumpy the Lumber returns to cut more trees! But this time he won't be doing things alone! You're gonna give him a hand by cutting a tree as most times as possible. You're given a time to cut the tree and, when that time runs out, the amount of times you have did so will be your score. But wait! That's not all! There will be numerous branches with pointy icicles hanging from them and in both sides of the tree! So you have to be careful, and you can do so by clicking on the left or right side of the tree to cut it and save yourself from death. If you get stabbed in the head by the icicles, the game is over.
Controls
To cut the tree from the left or the right, click on the left or right side with the left button of your mouse.
Deaths
Lumpy gets stabbed through the head by icicles.
Trivia
This game hasn't been fully released yet. The beta version is the only one available for now.
The image above looks similar to Kringle Tree, This game may be based on the following Kringle.
Gallery
Community content is available under
CC-BY-SA
unless otherwise noted.